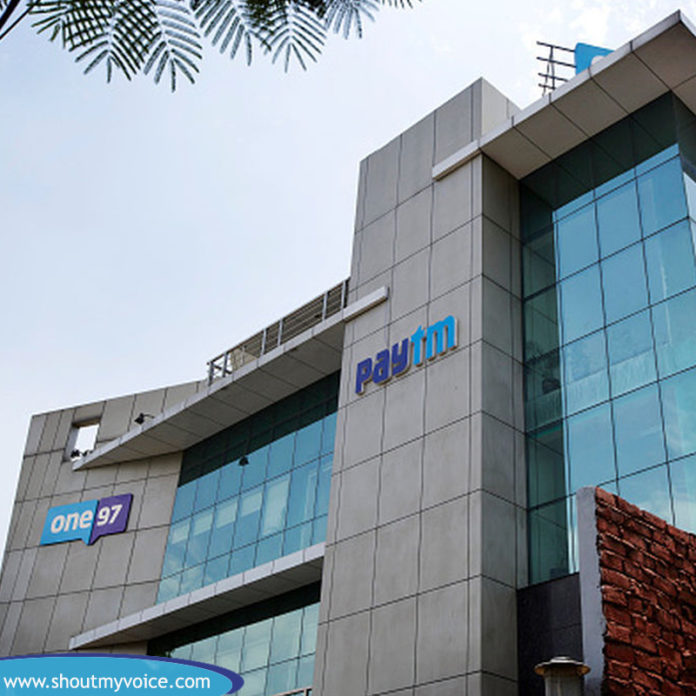 As we all know Paytm is the Rising Super Giant in the cosmos of e-commerce
As many say 'Change is nature of life', Paytm turning to India's largest mobile wallet has proved the saying right. Patym which was started by an engineer, Vijay Shekhar Sharma around 2010 in Noida, is turning into significant competition for many e-commerce giants like Filpkart, Amazon, Snapdeal.
Evolving from a time when it had a single product, 'Recharge and pay for' Paytm now equips us with some new products like 'Book on Patym' and 'shop on Paytm'. It has expanded to provide consumer a full marketplace on its mobile application, thus justifying its name Pay Through Mobile (PayTM).
'Recharge and pay for' this product of Paytm expedite payments regarding Mobile, Electricity, DTH, Gas, Datacard, Metro, Landline, Education, Water. This not only saves our time spend going in person and paying the bill, but also makes the transaction very fluid and facile.
As travelling atop everyone's hobby list, Paytm came up with 'Book on Paytm'. This allows us booking bus, flight, movie tickets or book hotel rooms at slightly cheaper rates and with some cashback aid. Paytm is turning a big competition to many well set brands like 'BookMyShow', 'MakeMyTrip', 'Goibibo' etc.
After acquiring exceptional response from its earlier products Paytm has plans to invade the online shopping market also. Starting with 'Shop on Paytm' it has entered the battle field which has giants like Flipkart and Amazon around.
Paytm's sincere efforts are to provide best deals and best products to the consumer and prove to be a momentous competition. Traversing a milestone of 100million registered users, Paytm has scaled to more than 60 million orders per month and turning an asset to India's leading mobile internet company One97 Communication which owns it.
As Paytm pivots from being a mobile payment outfit to a full-blown e-commerce firm challenging the ruling giants, it has come up with an ingenious idea of 'GO CASHLESS' using Paytm wallet, wherein you can pay to the shopkeeper or service provider by just scanning his QR (Quick Response) code which would contain his Paytm account details and then you just need to enter the payment amount and approve the payment. Isn't that way too much handy?
Relating the same theory and thought, Patym has also collaborated with big names like National Highways Authority of India, Hindustan Petroleum, Bharat Gas to enforce 'GO CASHLESS'. This inventiveness of Paytm has also solved many other problems like long queues at petrol stations and toll plazas, leading to traffic issues.
Paytm also brought the notion of digital wallet where it took the solution to many instituions like Delhi Public School, Indian Institute of technology etc and initiated the cashless payment the response turned out to be phenomenal. Thus Paytm was on demand in many organisations there after.
Paytm has strived to deliver superior usability and accessibility, exceptional convenience and credibility and will continue to do so in future. It has already brought a perceptible revolution in e-commerce world and will keep its legacy going.
Team Paytm has always set high aims and endeavoured to provide user that's nothing short of awesome! To explore such new developments in technology keep visiting us!