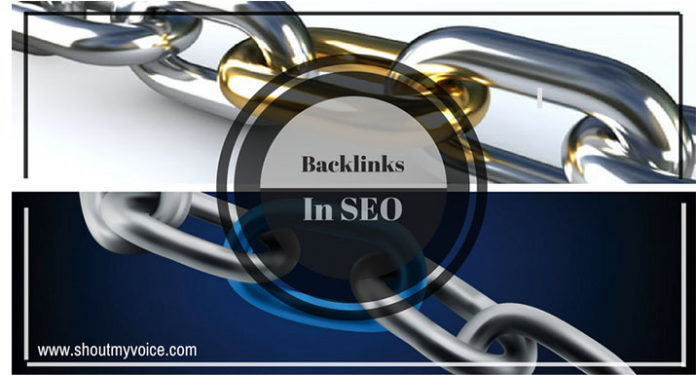 Backlinks in SEO are the most important factor to rank a website in search engine. Backlinks are the backbone for reaching the targeted audience, it not only generates more traffic but it moves your website up in the search engine results. Those who are new in digital marketing field hardly understand the meaning of backlinking, they suffer a lot in understanding what backlinks are?
What are Backlinks in SEO? How important are backlinks for SEO and for your online branding?
In simple language, backlinks are the incoming hyperlink from one web page to another website. Backlinks are the prime part of making high PR on Google, the more the high-quality backlinks you have the higher will be your rank on search engines. We will elaborate some usual terms that you may consider before doing backlinking below:
No Follow Link: No follow links are the links that have no follow tag, generally use to instruct search engine bots that a hyperlink should not affect the link's target ranking in the search engine. No follow links are not functional for the ranking of the page as they are not meant for any contribution. The links from comments on other blogs are usually no following links.
Do Follow Link: Do follow links allow Google to follow them and reach our website. These links are used for backlinks and for providing us link juice. If a webmaster is linking back to you with this link both the search engine and humans can follow us. In simple words when you want to link any website then use the targeted keyword as anchor text.
Anchor Text: The text that can be used for creating a hyperlink is called anchor text. This is very useful when you want to target some specific keyword, then you can use anchor text for backlinking.
Link Juice: When any web page links to your website or to your website's article then it is providing you link juice, that it is increasing your website traffic and this increase in the traffic are because of the link juice. It is very beneficial for SEO as it is very useful for making higher page rank and improves the domain authority.
Advantages of Backlinks in SEO:
Boost organic ranking: Undoubtedly backlinks provide better search engine rankings, it improves the organic ranking. This is because if any article of our website is getting organic reach from other websites then automatically it will rank higher in the search engine.
Rapid indexing of the website: Backlinks help Google to crawl your website quickly and to refer to your links. If you have a new website then you should have high quality backlinking it will make your website to index in no time.
It is very important to have high quality backlinking from the quality sites and it should be noted that the backlinks will be from the websites of your niche. The main goal should be to have backlinks from relevant sites of your website. According to the Google algorithm penguin, you must have backlinks from the sites of your niche not from other sites.