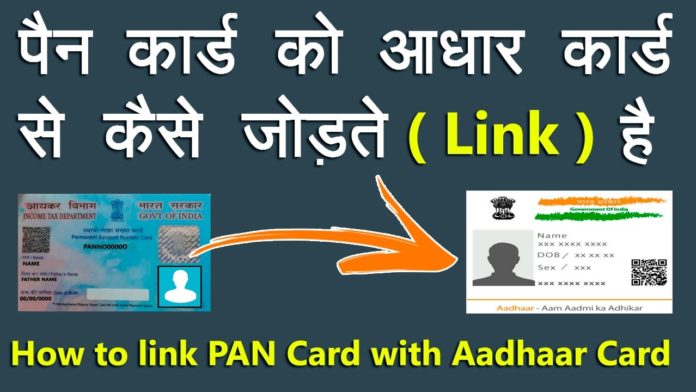 As the Unique Identification Authority of India (UIDAI) clarified earlier, the tax payers will have to link their PAN with Aadhaar by the stipulated deadline i.e today, August 31, 2017, and there would be no extension of this deadline.
Aadhaar is currently required for services ranging from getting subsidised cooking gas to opening bank account and obtaining a new phone number.
The income tax department earlier had announced that income tax returns would not be processed until the "linkage of Aadhaar with PAN is done". So, if you are one of those who have not done it till now, you have only a day left to do so. Here is a step by step guide to help you:
STEP 1
Log on to the Income Tax department's e-filing portal — www.incometaxindiaefiling.gov.in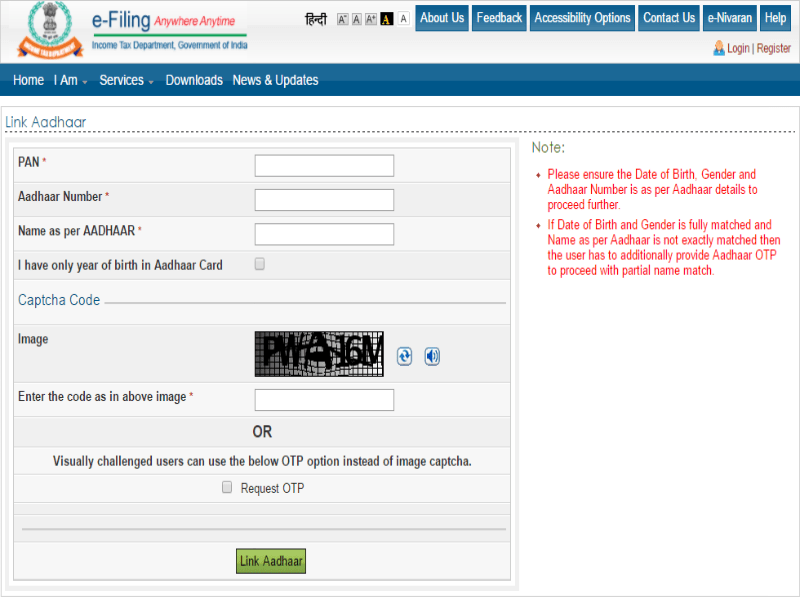 STEP 2
Enter your Aadhaar and PAN number (mentioned on Aadhaar card and PAN card), your name as mentioned in Aadhaar Card and the captcha code. Then click the 'Link Aadhaar' button.
Make sure your name mentioned in the Aadhaar card is the same as the PAN card. In case of any discrepancy, like spelling mistakes, the linking will not be possible. If the names mentioned in Aadhaar card and PAN card are different, you need to update your Aadhaar details.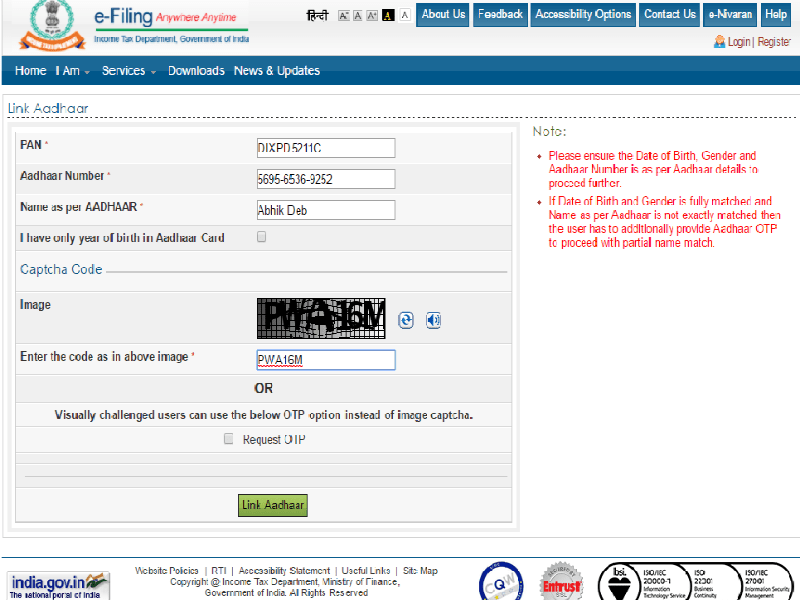 STEP 3
That's it! And your Aadhaar is now linked with PAN. A successful linking should display a message as shown in the picture.
The Income Tax department has also issued advertisements on how to link Aadhaar and PAN through SMS.
Comment & Share your views on this news and follow for more updates and latest news