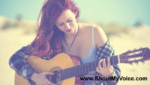 Top 5 Relaxation Techniques That Zap Your Stress fast
Everyone has a busy life today, full of stress and tensions. All we need is Stop Running & try these top 5 relaxation techniques that zap your stress fast.
The stress comes with my physical and mental disorders, which will affect your body as well as your social life.
There is no need to spend your lots of time in a Spa or at any Relaxation Center.
All you need to do is certain things which will give you relief from stress within a very short period of time.
We have Listed Top 5 Relaxation Techniques which can help you to have a Healthy & Happy Life.
Meditation: Meditating for 15-20 minutes per day gives you lots of benefits. It helps to decrease depression, regulates mood, helpful in panic disorders and increases the concentration. If you have sleeping disorders then you must practice 15 minutes of meditation daily. There are many benefits of meditation which will improve your lifestyle and you will enjoy a happening life.

Breathe Deeply: If you are in stress, just take five minutes break and take a deep breath for five minutes. You will instantly feel the difference. You will feel relax and you will be able to find out the solution very easily. It will control your blood pressure and the heart rate.

Laugh Out Loud: When you laugh then your body and mind get stronger to tackle with any type of stress. It controls body's stress hormone and boosts up brain chemicals. When you feel stressed, take a break, go to the people with whom you feel good and have light and funny talks with them. This will reduce stress and make you smile.

Enjoy Music: Listening music is one of the best ways to get your mood boost. Everyone likes music of their choices. If you feel down then start listening music. You can also sing. The music will enhance your mood and make you feel good.

Do Your Hobby: Everyone has a passion or hobby. When you feel stressed, you must do the things you like the most. Filling colors to your imaginations, crafting your ideas, playing some games or spending your time with your friends will make you feel relaxed and when we will be back to work then you will do your job with new energy and charm.

Please do not forget to like and share.