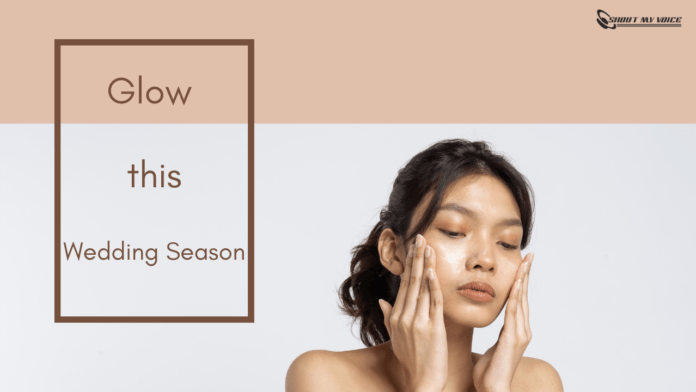 Wedding season is here, and it's time to look your best! Whether you're a bride, a bridesmaid, or just a guest, you want to look and feel radiant on this special day. Here are some tips to help you achieve a glowing complexion and overall healthy look for the big day:
Get plenty of sleep: Aim for 7-9 hours of sleep each night to help you look and feel refreshed. A good night's sleep will also help reduce dark circles and puffiness around your eyes.
Eat a balanced diet: Eating a diet rich in fruits, vegetables, whole grains, and lean protein can provide your body with the nutrients it needs to look and feel its best.
Stay hydrated: Drinking plenty of water can help keep your skin hydrated and reduce the appearance of fine lines and wrinkles.
Exercise regularly: Regular physical activity can help improve your circulation, increase oxygen flow to your skin, and boost your overall energy levels.
Reduce stress: Stress can lead to breakouts, so it's important to find ways to manage it. Try meditation, yoga, or other stress-reducing activities.
Take care of your skin: Use a gentle cleanser, moisturizer, and sunscreen daily to help protect your skin from damage. Consider getting a facial or other spa treatments to help rejuvenate your skin and achieve a healthy, radiant complexion.
Smile and have fun: Smiling and enjoying the special moments of the wedding day can have a positive impact on your overall appearance and help you look and feel your best.
By incorporating these tips into your daily routine, you'll be able to achieve a glowing complexion and overall healthy look for the wedding season. So go ahead, put your best face forward, and enjoy the festivities!