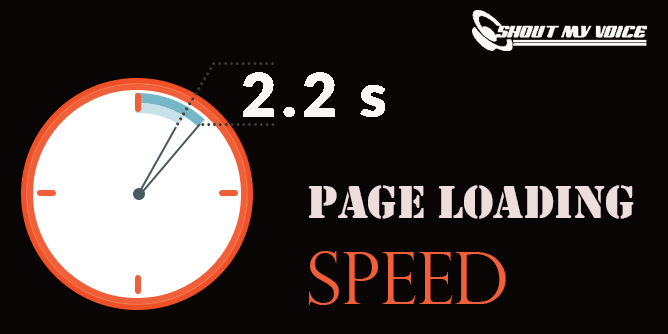 Website's performance is a very important factor to reduce the bounce rate and to improve the performance one should have to concentrate on the page loading speed. The reason behind the increase in exit rates is because of the poor page loading speed.
To decrease the exit rates and want more visitors to your website it is very important to improve your page loading speed. Due to the increase in competition, there are many other websites as well which are in the same niche of your business. So it is a very tedious task to grab the potential customers to your website and once they visit your website and find difficulty in accessing your site, they will get annoyed and will not come back to your site again.
It is not only about the potential customers if you would ask any internet user website's loading speed is the very first point which he or she will notice and will get frustrated when he has to wait long for accessing any page. According to study and research if any of the users have to wait more than 2 seconds to open a website they start irritating and prepare to leave your website. This will make an increase in the bounce rates and also decrease in the returning visitors to your website.
Approximately 70 percent users will not back to your website if they are not satisfied with the website's experience. No one has that much patience to wait for a certain time in opening any page of the website. So to provide the best experience to the visitors it is very crucial to ensure that the page loading speed should not be more than two seconds.
Necessity  of a Mobile Friendly Website:
To gain more visitors to your website it is necessary that your site should be mobile friendly. Responsiveness of the website is a prime factor to be in the eye of the potential customers and it is good that your website is mobile friendly; it is because according to the studies of smartphone users two third of them uses the web through their smartphones. This increase in the smartphone users increases the chances to gain more visitors to your website. Nowadays everyone uses smartphones and the one's using smartphones also uses web through it.
The main concern in mobile friendly sites is they take more time to load the pages than the previous versions of the website. So it is necessary to change your code as you cannot put the same code for mobile friendly versions. It should be mandatory to test the website for both the versions web as well as mobile of your website.
To improve the page loading speed of your website you should store your CSS and scripts as external files as whenever you load your page, stylesheets will load every time and this will decrease the page loading speed.
For more queries you can mention your comments below, we will happy to serve you with better information.