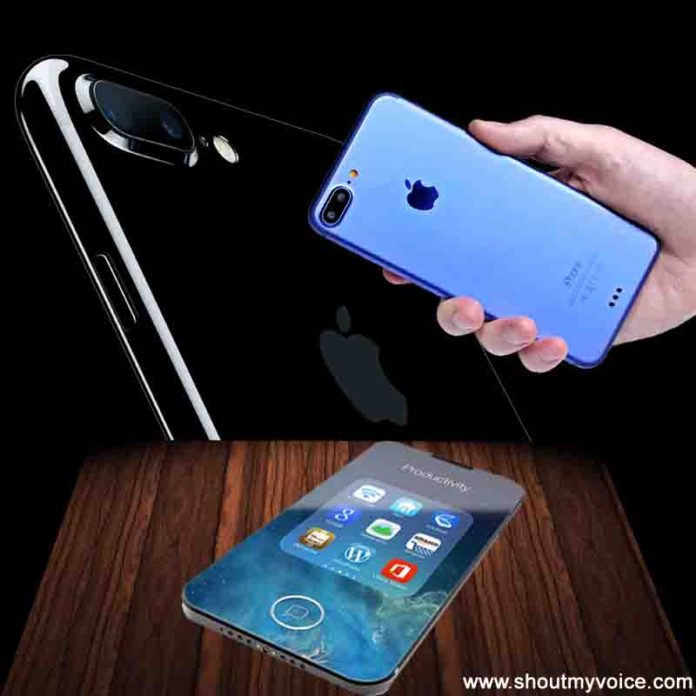 IPhone7 Pro UK Release Date, Features and Price
As we all know how much IPhone is popular among us with its world class features and if we talk about its plus model then you will see that it has always the best and powerful features. No doubt you will surely get the IPhone7 pro this year as the phone will release possibly this year according to the rumors and leaks.
When apple has launched its counterpart to the IPhone6, IPhone6 plus then you wouldn't believe that apple fans were shocked as there was only a single flagship IPhone per year and now they had a choice the two of them. This variation has introduced when the apple gives customers a choice between a 4.7 inch and 5.2 inches display.
There is a little difference between the two Smartphones as with the plus model there are many powerful features like higher resolution display and better camera technology. But this time, we will see that there will be a different competition among the SmartPhones as IPhone7 Pro will be another competitor for IPhone7 plus. The IPhone7 Pro will be similar to the IPhone7 plus but there will be additional pro features in the handset which will make the phone different.
The release date of Smartphone in the UK will be in the month of September and you will get three series IPhone7, IPhone7 Plus, and IPhone7 Pro. According to the latest updates the apple will launch three models in the month of September 2016 and they are – 4.7 inches in the standard version and the two models of 5.5 inches which will be known as IPhone7 plus and IPhone7 Pro. This latest rumor comes from Nikkei which heard from a source that  "The competition is so fierce that Apple killed off a premium IPhone 7 model in the second quarter, less than six months before its official launch in September… Initially, Apple had planned two versions of IPhone 7 Plus, one with a single lens and one with a dual lens. The single lens edition has since been ditched."
The IPhone7 Pro is expected to come with 32 GB, 128 GB and 256 GB of internal storage. The price will be accordingly as 32GB internal storage phone will be starting at £699; the 128 GB Internal storage will be starting £779 and the 256 GB model at £859.
IPhone7 Pro has many features according to the rumors as there will be no longer be a physical push button and instead of this Apple will use a pressure – sensitive button. Other spec rumors include an insight camera setup on the back. It's unclear what the dual camera will offer with so many possibilities. The IPhone7 Pro will have the smart connector found on the Ipad pro tablets. Apple fans have been dreading the removal of the 3.5mm headphone jack from the bottom of the smartphone.