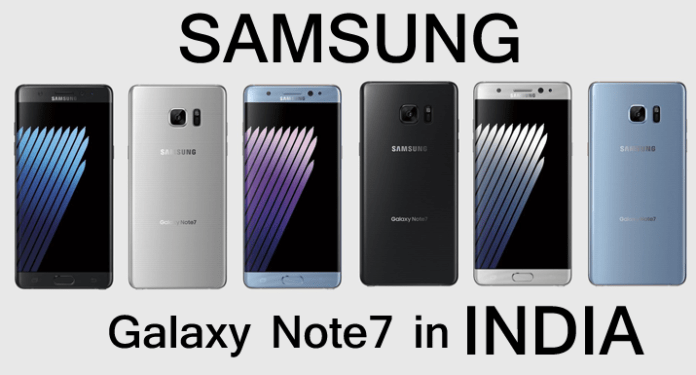 People are so exciting about Samsung galaxy note 7 and it will be launch in September with expecting a great boom and as per the updated data.
Samsung galaxy S7 is one of the biggest front runner phones till now in terms of sales and now the company is expecting from Samsung Galaxy Note 7 as well.
Samsung Galaxy Note 7 is the powerful phone with best features which we will discuss below:
Iris Scanner:

Samsung is ready to boom with this feature as the name says there will be an iris scanner in the Smartphone and it is expected that you will not be able to unlock the phone if you do not have the authentication. That is it is an unbeatable feature which has ditched fingerprint scanner. Undoubtedly this feature will attract more customers and its sensor will be on the home button.

Dual Edge Display: There are many new features in Samsung Galaxy Note 7 that is introduced the first time and in this list there is one more feature which is a dual-edge display which will make the flat screen look newer and different. As we all now display is the main attraction of any phone and the dual-edge display will surely take the phone to a next level.

Water Resistant:

The Samsung Galaxy Note 7 in its previous series will be the first phone which will be water resistant not only this, it will have dust resistance feature as well.

USB Type-C port:

The Samsung Galaxy Note 7 will going to be the first phone to switch to the Google approved USB Type-C port.

Other Specifications:

The phone will have many other specifications like it will have a display of 5.8- inch QHD super amole display with gorilla glass 5 protection. The phone will have a powerful RAM of 6 GB (10 nm chip) and with snapdragon 820 processor the RAM will be of 4GB. Talking about internal storage, then you will get it in three options-64 GB, 128 GB and 256 GB which will be huge in terms of memory storage. The battery will be of 3600 mAh with a board having fast charging capabilities and the android version will be 6.0 (Marshmallow based). Wireless communication technologies like Wi-Fi hotspot and Bluetooth. Connectivity technologies- GSM, 3G , WCDMA, 4G LTE, FDD, TDD. It will be dual SIM based phone with video player, FM radio, accelerometer, proximity sensor. The weight of the phone is around 170 grams and the operating system will be android.

Colours:  The Samsung Galaxy Note 7 will come in different variants- black onyx, silver titanium, gold platinum and blue coral.

Samsung Cloud:

The Samsung Galaxy Note 7 is going to launch a new cloud backup service from Samsung.
Price on Amazon
Lastly we will provide you the details of the price of Samsung Galaxy Note 7 in India. On Amazon you will get it at Rs.59,000 and you can also buy it with an EMI of 5,350.10 per month. For more details visit: goo.gl/D0sBcicontent_copy.